Stamps theme Europe Sweden
Sweden is a state in the north of Europe, between Norway and Finland. Its wonderful stamps, stamps blocks and booklet will make the collectors or amateurs to the philately wishing to have their seals to increase your collection. The series of stamps in Europe are very desired by all the collectors of stamps. Review your wantlist and contact us to buy or change stamps for your collection.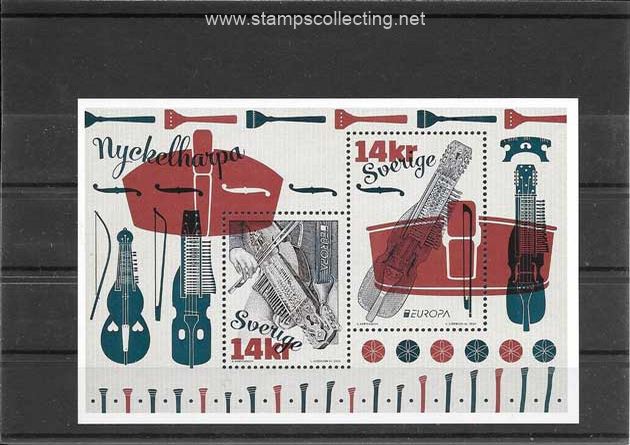 2014, Folder Memo no. F 2979 Catalog Yvert, by value of 9.80 €. This folder is comprised of 2 stamps showing the musical instruments national of Sweden, on their side also contains some instruments. Stamps theme Europe.
[enlace1]